Last Updated on January 27, 2023.
With so many options in today's music industry, music producers and engineers need to find ways to save money in any way possible to be able to improve upon the audio plugins they have.
Music production plugin bundles are a great option, but they can be hit or miss. Plugin bundles can save you money or they can waste your money, but the best way to avoid wasting money is to do your research.
If you're interested in saving money on a plugin bundle but need the right information, this article will go over the very best ones on the market in 2022 and dissect them so that you can understand which ones are worth the money and which ones aren't.
List of the Best Plugin Bundles
Let's kick things off with one of the best bundles out there that suits both experienced producers as well as beginners, and best of all, it's the most affordable one on this list as well!
Best overall value bundle!
The Waves Diamond Bundle offers 76 mixing and mastering plugins, from EQ, dynamics, and reverb to compression and niche plugins.
This is the only bundle on this list that includes EVERYTHING a mix and mastering engineer would need in a plugin bundle. Diamond covers every aspect of the music-making progress and then some: tracking, mixing, mastering, audio restoration, creative sound design, you name it.
Waves combined all of the plugins found in their Platinum, Restoration, and Transform bundles, and added in other ones such as the L3 Multimaximizer, V-Comp, NLS Non-Linear Summer, and more.
Standout Plugins:
L2 Ultramaximizer: L2 Ultramaximizer is a mastering limiter that offers a unique sound and tricks that many mastering engineers have used for the past 30 years. While it doesn't quite recreate the magic of the hardware exactly, you can manipulate the software plugin to act almost identically to the hardware. Overall, it's a classic mastering plugin.
H-Delay: H-Delay is one of Wave's most popular plugins that allows users great versatility and uniqueness and it delivers everything you need with a super intuitive interface.
S1 Stereo Imager: The S1 Stereo Imager is a classic waves plugin that allows you to manipulate the stereo image of a track. It's commonly used both in mixing and mastering. While I prefer the Ozone Imager plugin over this one, S1 is still agreeably one of the best imager plugins on the market.
Who is this bundle for? This bundle is for producers, mix engineers, and mastering engineers who want to save money and get some great products. But, while Waves added a few standout plugins, there are also a lot of less popular Waves plugins that fill out the bundle that may be a waste of space for a lot of people. 70+ plugins at a reasonable price is great, but it also creates a lot of unavoidable waste. Overall, it'd be a good idea to try out the plugins in this bundle first because Waves offers a 14-day free trial for any of their plugins, and then decide.
Best Overall effects bundle!
Soundtoys 5 is one of the most popular effects bundles among music producers, engineers, and sound designers of all skill levels, but is more commonly bought among those at the beginner and intermediate stages of their craft.
At only $499 ($249 with a student discount), you get a great value for the amount of utility that Soundtoys 5 has to offer.
Soundtoys 5 offers 21 plugins in total: Effect Rack, Little Alterboy, PrimalTap, FilterFreak, Crystallizer, Tremolator, Echoboy, Decapitator, Microshift, Little Plate, Sie-Q, Radiator, PhaseMistress, PanMan, Devil-loc, and a few more simplified versions.
While the Soundtoys bundle doesn't cover everything you need in terms of effects, it covers mostly every effect that you'd need and also goes into creative and unusual directions.
For example, FilterFreak can be used as a simple filter plugin or it can be used as a highly creative automated filter. Decapitator can be used as a simple distortion plugin or go into extreme destruction modes, and Microshift can be used for both chorus and stereo imaging.
Overall, the bundle lacks completeness because it doesn't have a core room reverb, but it stands out as a plugin bundle because of its overall usefulness in not only solving mixing problems for engineers but being a standout creative tool for producers.
Standout plugins:
Echoboy: Echoboy is an award-winning delay plugin that allows simplicity and versatility to shape the echo of your tracks. While it is mainly a delay plugin, it can also be used as reverb and chorus. Most people use Echoboy simply as a delay plugin though because it lets you do everything a delay can with a wide variety of different options. You can choose between solo delay, double delay (two delays at once), ping-pong delay, and rhythm delay. You can also choose between 36 different sonic characteristic styles and between four different timing formats (milliseconds, notes, dotted notes, and triplets). Overall, seemingly every mix engineer and producer has this classic plugin for a reason. The Soundtoys 5 bundle also comes with a stripped-down version: Echoboy Jr.
Little Alterboy: Little Alterboy is another one of Soundtoys' over-achieving creations. It's a simple pitch manipulation plugin with four knobs: mix, drive, formant, and pitch. There's not much else to it besides that, but this plugin is all over some of your favorite tracks as it's been arguably the most popular pitch manipulation plugin on the market over the past decade.
Decapitator: Decapitator is a distortion plugin that, like Echoboy, offers great simplicity while being versatile. It allows users to choose between 5 styles of distortion, a low and high cut knob, a tone knob, and a drive knob. This plugin is not for soft-saturation, rather, it allows you to really punish sounds and works great for adding punch to vocals.
Who is this bundle for? Overall, the Soundtoys 5 bundle isn't going to be your all-in-one effects bundle because it lacks some basic tools like a room reverb and a compressor, but there may be a few or a handful of plugins in the bundle that you'll use repeatedly in your songs.
If you've never tried Soundtoys plugins, you can download a 30-day free trial of the bundle on their website and see for yourself if it is worth it for you. For me, it was, because I use Echoboy on almost every song. I also use Little Alterboy a lot and, occasionally, I'll use Microshift, Tremolator, and Decapitator.
Best mixing and mastering bundle!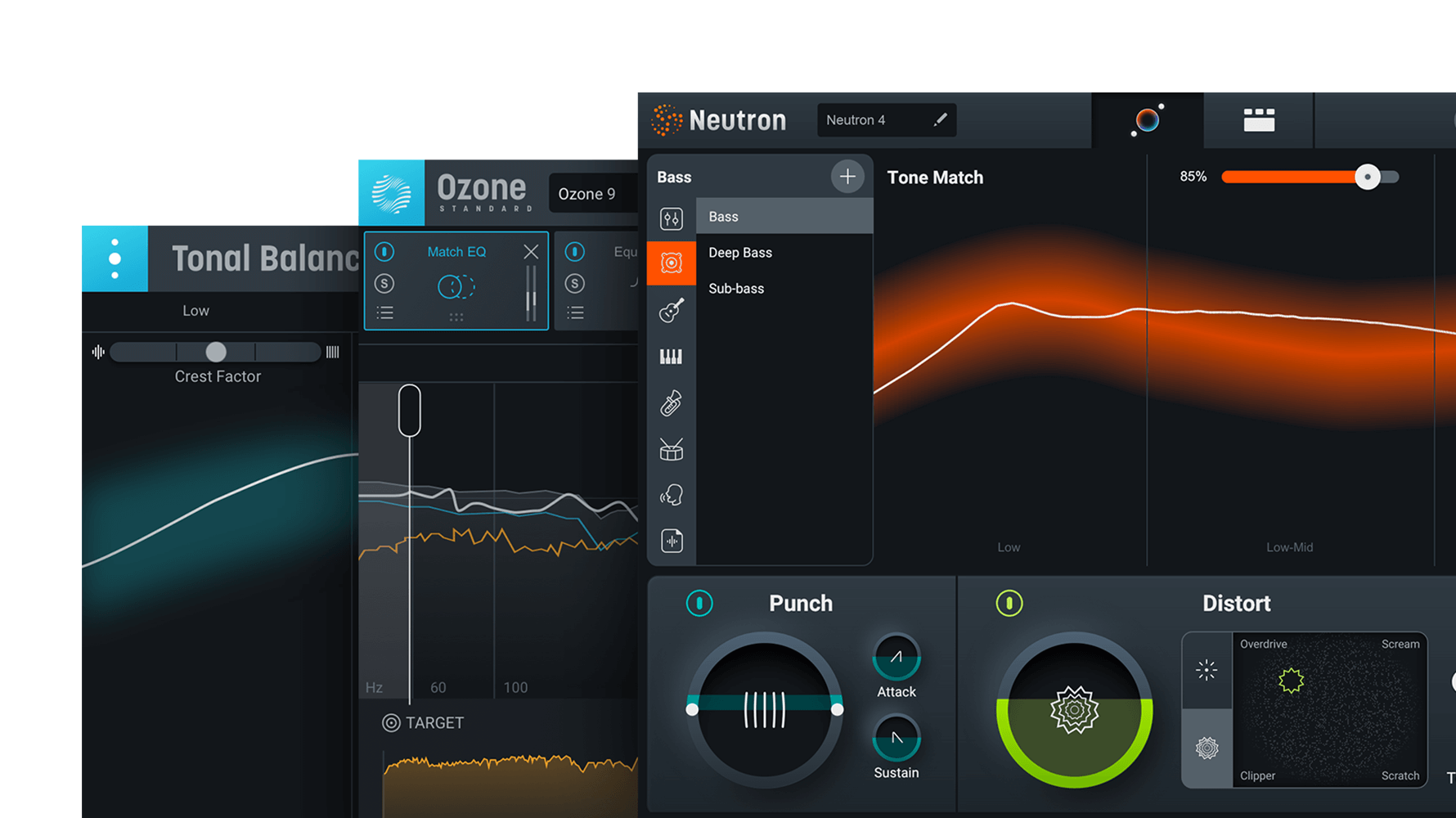 The Izotope Mix and Master Bundle doesn't play around with fancy names, it is what it is. It comes with three plugins that aim to give you a comprehensive toolkit to mix and master your music. While it only comes with three plugins, each plugin is extremely extensive and has a vast number of features.
For example, Ozone 9 standard comes with essentially 12 plugins in one package, and Neutron 4 comes with essentially every plugin you'd need to mix your music.
Standout plugins:
Ozone 9 Standard: Ozone 9 is a full mastering suite that allows you to do a full master without any other plugins besides Ozone. It comes with AI-powered mastering, which is a mastering assistant that can help you make sonic decisions. It also has useful tools like Master Rebalance, which adjusts the volume on drums, bass, or vocals in any audio track in real time.
Neutron 4: While Ozone 9 is iZotope's comprehensive mastering suite, Neutron 4 is iZotope's comprehensive mixing suite. It comes with 8 plugins and 6 component modules. You can mix and arrange the modules just as you would your own plugin chain and cover every single mixing aspect you can think of: from obvious ones, such as transient control and stereo width, to unheard of ones such as unmask and tonal balance control.
Tonal Balance Control 2: Tonal Balance Control 2 allows you to match the EQ of your songs with those of popular music genres. It gives you a set of 12 target curves that help you fix balance issues in your sound even in poor listening environments. Tonal Balance Control can be connected to Neutron and Ozone so that you can visualize the EQ curves and use them as a reference for the plugin.
Who is this bundle for? This plugin bundle is for mixing and mastering engineers. A lot of the plugins have been upgraded pretty heavily over the past few years and offer some cutting-edge features, therefore, they can be useful for every mixing and mastering engineer.
All of these products in the package come with a 10-day free trial so my recommendation would be to try them and see how you like them first before deciding on whether it is the right option for you.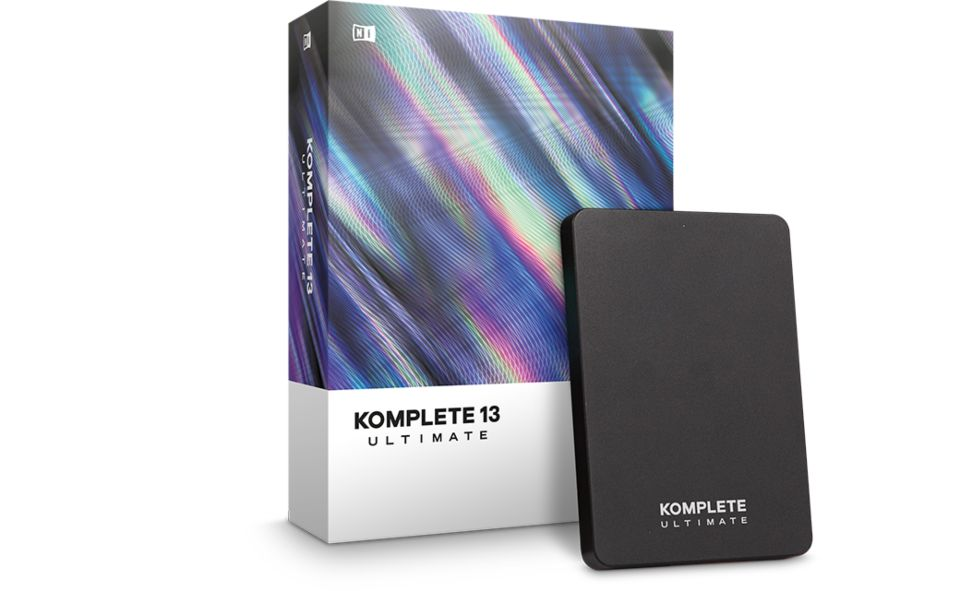 NI Komplete (a.k.a. Komplete 13) comes with 4 virtual instruments, 5 effect plugins, and thousands of sounds (that only work in some of Native Instruments' flagship products such as their Massive X synth plugin and their popular Traktor Pro 3.)
Overall, the lineup that NI Komplete offers is pretty all over the place: a grand piano, an afro-cuban instrument, a vintage synth, along with some effect plugins and a large sound library. It does, however, offer the heavily sought-after Guitar Rig 6 Pro.
Standout plugins
Guitar Rig 6 Pro: By far the best plugin they have to offer for music producers. Guitar Rig has been one of the most popular plugins and the industry standard for guitar effects for years. Guitar Rig offers you hundreds of different guitar effects, pedals, and amps, which make the plugin a one-stop shop for all things post-guitar recording. In Guitar Rig 6 Pro, which is brand new, Native Instruments upgraded their GUI, added hundreds more effects, and introduced their machine learning technology to emulate analog hardware even better.
Super 8: Super 8 is a vintage polysynth that adds a retro warmth characteristic to its sound. It's not quite as dynamic and all-encompassing as some other dominant synths such as Serum and Vital, but it offers a unique sound that you won't hear on many synthesizers.
Crush Pack: Native Instruments Crush pack is an elegant tonal destruction suite that has three different plugins: dirt, bite, and freak. Dirt is a distortion plugin with highly refined controls and flexible routing. Bite is a bit crusher/resampler that makes any sound lo-fi. Freak combines frequency shifting, ring modulation, and radio modulation, which can be useful for dubstep, destructive sounds, horror effects, and much more.
Who is this bundle for? This plugin bundle would be the most suitable for those that love Kontakt products and the company itself. If you already own some of their flagship products like Massive or Traktor, the sound pack can be fully utilized and it would be more worth the money.
Unfortunately, for users who aren't familiar with these products, you cannot try out these plugins aside from Guitar Rig 6 Pro. Because of these reasons, it doesn't seem like a smart purchase unless you've heard rave reviews about three or more of these plugins.
U-He All Synths Bundle ($780)
Best overall instruments bundle!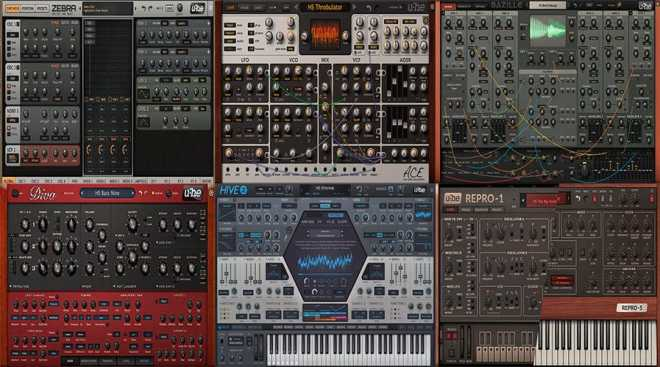 The U-He All Synths Bundle offers 6 synths from U-he: ACE, Bazille, Diva, Repro, Hive2, and Zebra2.
While each synth is made by U-He and while there's a fair amount of cross-over between some of them, they all have their unique flavor: ACE is a beginner modular synthesizer, Bazille is described as a "monster modular system," Diva captures the spirit of five decades of analog synthesizers, Repro emulates a classic 1980s analog synth, Hive2 was a cutting edge all-around analog synth in 2015, and Zebra2 is a semi-modular synth.
Overall the bundle covers nearly every aspect of digital synths that you'd hope for, however, it lacks a modern electronic music production synth that competes with the new graphical and intuitive synths like Serum and Vital.
Standout Plugins:
Bazille: While not a hardware modular system, Bazille is the next best thing and is a seriously viable alternative to a hardware semi-modular synthesizer. Plus, it saves you the trouble of lugging around hardware everywhere you go. Bazille's success comes from its fluid architecture, incredible versatility, and high-quality sound. Any output can be plugged into any input, which makes it possible to create audio signals from modulation sources and modulation signals from oscillators. Bazille also allows users to stack up to 8 voices and detune each voice individually with four super-flexible oscillators.
Repro: Repro emulates (and is named after) one of the most popular monosynths of the 1980s, the Pro One.The graphical user interface looks something like a circuit board, with relatively basic architecture because monosynths in the 80s were far less complex and versatile than they are now. All-in-all it is the sound that draws most users into the Repro-1, with its meticulous emulation of the Pro One retro synth that is sought after by synth enthusiasts.In summary, this plugin offers two monophonic oscillators and a low-pass filter brought to life by several modulation sources: an arpeggiator and a step sequencer, which is processed by five different effects choices.
Hive2: In 2007, Lennar Digital released Sylenth1 to the soft synthesizer market, stunning its competitors with a brilliant virtual analog synth that has a simple design and a great sound. But the company failed to update and improve upon its initial product, waiting for the next competitor to come along and innovate from the standards they set. A few years later, U-He released Hive, which changed the synth game. Hive2 offers an extremely similar architecture to Sylenth, except it offers two 16-voice unison oscillators instead of four eight-voice unison oscillators. You get 9 different wave types, 4 envelope filters, LFO control, and essentially everything you need in an all-around synth.
Zebra2: Zebra 2 is a semi-modular synth with four oscillators, four envelope generators, and four LFOs. You get 16 different waveforms, a superb sound, and excellent presets that are a notch above most synthesizers' built-in presets.
Who is this bundle for? This bundle is only for those who are die-hard fans of U-He synths, because, if you purchase the bundle, you save only $100 compared to if you would buy all of them as individual plugins. Therefore, the only reason to buy the bundle would be if you love all six of the plugins.
Wrapping up
In this article, we've gone over some of the best music production plugin bundles on the market.
These plugin bundles are made for a wide range of different types of music creators, including producers, mix engineers, mastering engineers, and those that do everything.
Whether you need a synth plugin bundle, mix and mastering tools, or enough effects plugins to keep you busy for a month, this list was written to help you find the right bundle and hopefully save some money while doing so.
I'd highly recommend the Soundtoys 5 bundle for producers and mix engineers as well as the Waves Diamond Bundle since these have something for everyone, but everyone is different and some of the other options may be the most suitable for your needs!
However, if you want to get a single bundle that covers nearly everything you'll ever need to mix & master your music, then get the iZotope Mix & Master Bundle.